Brilliant design and unparalleled craftsmanship.



Kids always live in a world of fairy tales. To bring this wonderland alive, we designed Nitara - a collection inspired by fairy tale elements like stars, moon, butterflies, gift bows and flowers. Beautifully crafted in pure 14 & 22 karat Gold & Diamond pendants and earrings, it's a perfect way to add sparkle to your child's life.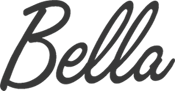 Bella is more than just a collection.It's an attitude. A statement.
A voice of those who don't look for comfort, but for opportunities to jump out of comfort zone.
It's a collection you can wear every day; to office, to parties, at reunions, at get-togethers, on road trips, and while shopping.
It's a collection designed for those who want to make every moment awesome and every day special.