Brilliant design and unparalleled craftsmanship.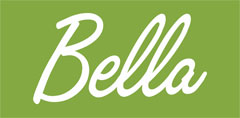 A dash of colour can make every day dashing. An addition to make every meeting, every party, and every outing a little more exciting. Presenting Bella - a gorgeous collection of stylish necklaces, bracelets, and earrings designed with a dash of colour to make every day special. The collection starts at Rs. 5,500/- and is available in mother of pearl, peridot green and amethyst purple.
For the world she's a Mother. But for every kid, she's the world.
Presenting Cosma - a Mother's Day collection inspired by the Universe. A collection of intricate Diamond and Pearl earrings dedicated to the ones who make our world shine. Because the truth is, a mother's world always revolves around us, just like ours revolves around her.