Brilliant design and unparalleled craftsmanship.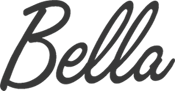 Bella is more than just a collection.It's an attitude. A statement.
A voice of those who don't look for comfort, but for opportunities to jump out of comfort zone.
It's a collection you can wear every day; to office, to parties, at reunions, at get-togethers, on road trips, and while shopping.
It's a collection designed for those who want to make every moment awesome and every day special.
#RishtonKaDhaga
A thread that has connected us to millions of families.
A thread that weaves love, trust and belief in a beautiful relationship.
As we celebrate our 14th anniversary, we would like to express our gratitude towards you, our artisans and our employees with Aabhar, an exclusive collection of exquisite earrings inspired by the intricate art of Macrame, Tarakasi and Crochet.